Lost Key Golf and Beach Club: The Ultimate Destination for Your Next Vacation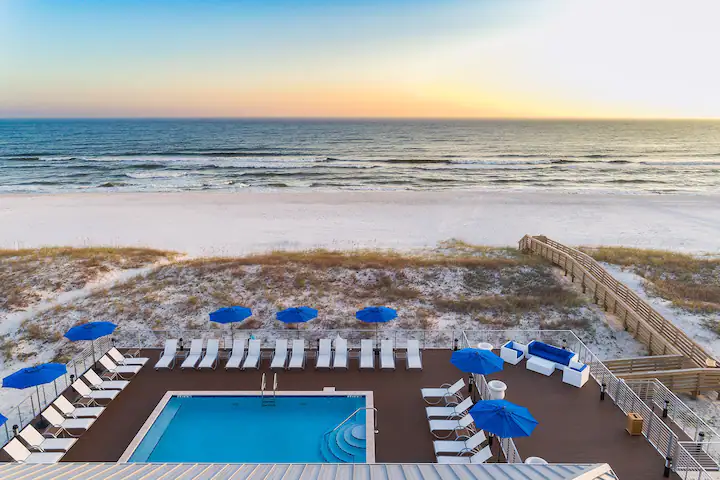 Lost Key Golf and Beach Club
Located on Perdido Key, Florida, Lost Key Golf and Beach Club is a premier destination for vacationers seeking luxury accommodations, world-class golfing, and beachside relaxation. With a wide range of amenities, Lost Key offers something for everyone. In this blog post, we will take a closer look at the golf, beach, and fitness amenities available at Lost Key.
Lost Key Golf Club
Lost Key Golf and Beach Club boasts an 18-hole Arnold Palmer-designed golf course that has been rated as one of the best in the state of Florida. The course is challenging, with narrow fairways,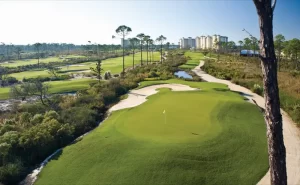 strategically placed bunkers, and water hazards that come into play on many holes. The course is surrounded by lush vegetation and natural preserves, providing golfers with a beautiful backdrop as they play. The driving range at Lost Key is one of the best in the area, with both grass and mat tees available. The practice area includes a large putting green, chipping green, and bunker, allowing golfers to work on their short game skills. The clubhouse features a pro shop that is stocked with the latest golf equipment and apparel, as well as a restaurant and bar.
Lost Key Beach Club
Lost Key's private beach club is a major draw for vacationers. The club is located on the Gulf of Mexico and offers stunning views of the water. Beach amenities include chairs, umbrellas, and onsite lockers, making it easy for guests to relax in the sun. If you get hungry, the beachside restaurant and bar offers a variety of food and drink options.
Fitness Center at Lost Key
The fitness center at Lost Key Golf and Beach Club is state-of-the-art, with a range of equipment to suit all fitness levels. Cardio machines, weight machines, and free weights are all available, as well as a stretching area.
Vacation Rental Options
For those who are looking for a great place to spend a week at the beach, Lost Key offers a variety of vacation rental options, including villas and townhouses. Each rental is fully equipped with everything you need for a comfortable stay, including full kitchens, laundry facilities, and free Wi-Fi. Rentals range in size from one to four bedrooms, making it easy to find accommodations that suit your needs. Just check out the vacation rentals on our site.
Conclusion
Lost Key Golf and Beach Club offers an array of amenities that make it a perfect destination for golfers, beachgoers, and fitness enthusiasts alike. With its stunning location, luxurious accommodations, and world-class amenities, it is no wonder that Lost Key is a popular vacation spot. Whether you are planning a romantic getaway, a family vacation, or a corporate retreat, Lost Key Golf and Beach Club has everything you need for a memorable experience. Book your stay today and see for yourself why Lost Key is a top-rated destination.