Perdido Key is the Ideal Spring Break Destination for Families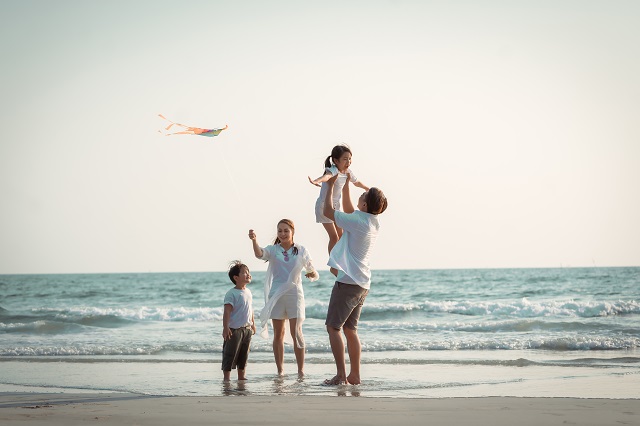 Want to take the family to the beach for spring break but afraid to get mixed up in the spring break party scene? Look no further. Perdido Key is the perfect spring break vacation destination for families who are looking to enjoy their Spring Break vacation on the Gulf Coast. Located just east of Gulf Shores and Orange Beach, Perdido Key is home to miles of white sand beaches and crystal clear waters, making it the perfect spot to stay connected with loved ones while enjoying all that the Gulf Coast has to offer.
Lost Key Golf and Beach Club
For families looking to vacation together, Perdido Key has a variety of vacation rentals available to suit any budget and preference. From beachfront condos to spacious homes, there's something for everyone. Many rentals come equipped with amenities like pools, hot tubs, and outdoor grilling areas, providing the perfect setting for a memorable spring break. The Lost Key Golf and Beach Club offers a mixture of 2, 3 and 4 bedroom town homes and villas to satisfy most any family's needs. The neighborhood has its own Arnold Palmer designed 18 hole golf course, a resort style pool with fitness center and a private beach club with a pool, restaurant and full bar service. The beach club is available for members and guests only and also includes free beach service offering 4 chairs and 2 umbrellas as available. A complimentary shuttle service takes you to the beach and back to your doorstep when you are done. No need to take the car out of the garage (yes all of the town homes and villas come with a private garage)! Check out the vacation listings for Lost Key Golf and Beach Club.
Perdido Key's Parks Offer Something for Everyone
Perdido Key, Florida is home to some beautiful state parks that offer a variety of outdoor activities and natural beauty. Here are a few state parks that are located near Perdido Key:
Overall, the parks near Perdido Key offer a variety of outdoor activities and a chance to experience the natural beauty of the area. Whether you're looking for a beach getaway, a place to hike and explore, or a chance to relax and enjoy the outdoors, there is a state park that is perfect for you.
No matter what your plans are for spring break, Perdido Key is the perfect destination for families. With its beautiful white sand beaches, crystal clear waters, and state and national parks, there's no shortage of activities and attractions to enjoy. So why wait? Start planning your Perdido Key spring break today and discover all that this beautiful Gulf Coast destination has to offer.