Unwinding in Perdido Key, Florida at the Lost Key Golf and Beach Club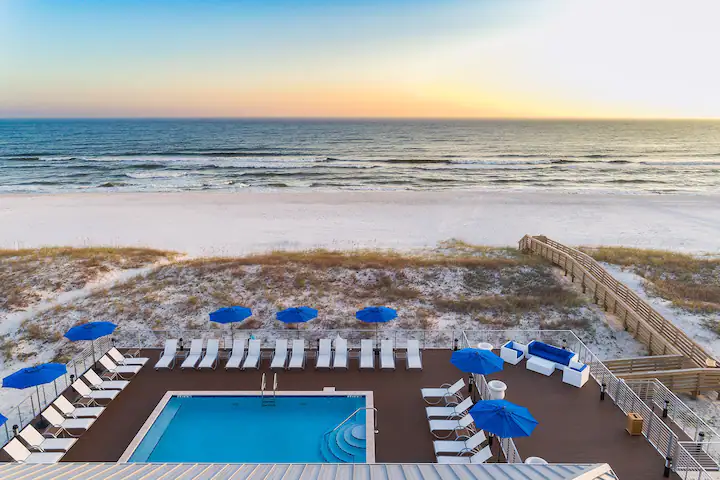 If you're looking to spend some quality time relaxing in the sun and soaking up the atmosphere of a wonderful beach resort, Lost Key Beach and Golf Club in Perdido Key is the perfect destination. This coastal Florida oasis gives you access to breathtaking views, delicious local cuisine, and plenty to do both on land and in the water. Whether you plan ahead or plan on winging it all upon arrival, I'll give you all my tips for making your stay at Lost Key Golf & Beach Club in Perdido Key an unforgettable experience: from when's best to visit this quaint paradise to which beaches have the best sunset vantage points. Plus I'll cover what kind of wildlife you are likely to encounter at Lost Key, so don't forget your binoculars!
The Best Time to Visit Perdido Key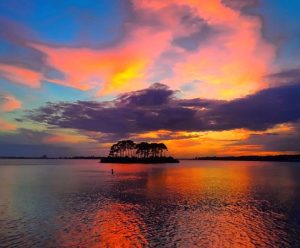 There's really never a bad time to visit the coast as each season offers a unique experience for the traveler. For me, the best time to visit Perdido Key is during the spring and fall seasons. During this time, temperatures are mild and there's usually plenty of sunshine. The crystal clear waters make it perfect for swimming, kayaking, snorkeling, or simply relaxing on the beach with a good book. It's a fantastic time to hit the links at the Lost Key Golf Club. Plus, you'll find fewer crowds than in the summer months so you can take your time exploring all that Perdido Key has to offer without having to worry about finding a spot on the beach!
If you're looking for spectacular sunsets and starry skies then plan your trip between  September-November as these times provide some of the clearest night views. The days may be a bit cooler but it's worth wrapping up warmly at night just to experience a stunning sunset from the deck of the the Lost Key Beach Club – they really are something special!
Where to Stay in Perdido Key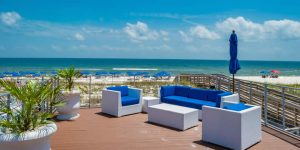 If you're looking for a place to stay during your Perdido Key getaway, Lost Key Golf and Beach Club  offers 2, 3 and 4 bedroom villas and townhomes –  close to all the action, with easy access to beaches, and restaurants. Lost Key Golf and Beach Club rentals give you access to a beautiful private beach club which includes a restaurant, full bar, pool and beach service with chairs and umbrellas. When you get tired of the beach (is there such a thing?) then jump on the complimentary shuttle and have them whisk you over to the huge resort style pool. A beautiful Arnold Palmer designed 18 hole golf course awaits you at the Lost Key Golf Club if that's more your style.
Perdido Key also offers several beach front condos that can be rented by the week or for those on a budget, camping at Big Lagoon State Park is also an option. No matter which accommodation type suits your needs best, Perdido Key has something for everyone when it comes to finding somewhere comfortable and affordable to lay your head at night.
What to Eat in Perdido Key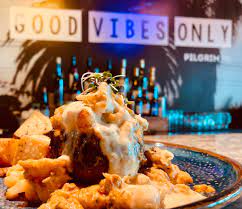 The Gulf Coast is known for their great food. The style is a combination of Southern comfort food meets Cajun and Creole cuisines.  From fresh seafood caught right off the gulf coast to classic southern comfort foods like fried chicken and collard greens, there's something here that will surely satisfy your taste buds. For breakfast, head over to The Perdido Key Breakfast Club where they serve up a selection of eggs benedict with a side of that southern staple – grits. And if you're looking for a lunch spot then definitely try out Flora-Bama Yacht Club – their menu is full of unique flavors such as blackened shrimp tacos, fish dip sandwiches and jerk chicken wraps.
When it comes to dinner time, you won't be disappointed either! Local favorites include Lillian's Pizza for gourmet pies featuring fresh ingredients from local purveyors; The Sunset Grille offers an incredible selection of freshly caught seafood dishes. No matter what kind of food you're craving during your stay at Perdido Key, chances are good that you'll find it here!
How to Spend Your Time in Perdido Key
If you're looking for an unforgettable getaway, then Perdido Key is the perfect destination! There are so many fun activities to do that it can be hard to decide where to start. For starters, why not take a stroll along the beach and soak up some of that famous Florida sunshine? Or if you're feeling adventurous, rent a kayak or paddleboard and explore all the crystal clear waters have to offer. If you want to venture out further into the Gulf of Mexico there are plenty of fishing charters available too – just don't forget your sunscreen!
The Best Beaches in Perdido Key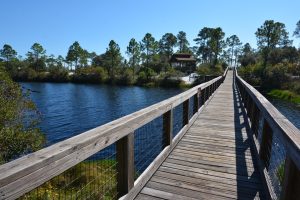 If you're looking for the best beaches in Perdido Key, then look no further! With miles of pristine white sand and crystal clear waters, there's a beach to suit everyone. Johnson Beach is perfect for those who want to avoid crowds – this secluded spot offers a quiet atmosphere where you can relax without being disturbed. For more adventurous types, Big Lagoon State Park has plenty of great spots for kayaking and fishing as well as stunning views from its boardwalk.
Perdido Key offers several public access points that offer easy access to its beautiful beaches and provide plenty of space for sunbathing or playing frisbee with friends. No matter what your style might be, Perdido Key has something special waiting around every corner – happy exploring!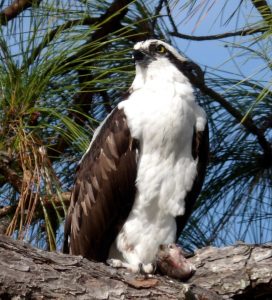 The Wildlife in Perdido Key
If you're looking for an up-close-and-personal experience with some of nature's most amazing creatures, then a trip to Perdido Key is just the thing! This beautiful area of Florida offers visitors the
chance to observe some truly incredible wildlife. From bottlenose dolphins playing in the Gulf of Mexico, to sea turtles and bald eagles soaring through the sky – there's something for everyone here.
Keep your eyes open as you travel around the area. You can spot all kinds of animals from manatees and stingrays in Big Lagoon State Park to raccoons, armadillos, and opossums lurking around Johnson Beach. And if water sports are more your style then why not try out standup paddleboarding or kayaking? Doing so will give you a unique perspective as you explore different parts of Perdido Key.
The History of Perdido Key
Perdido Key, also known as the "Lost Key" in Spanish, is a barrier island located off of Florida's Gulf Coast. It has been inhabited for thousands of years by Native American tribes who used the island for fishing and hunting purposes. The first European settlers to arrive on Perdido Key were French explorers during the 16th century, although it wasn't until 1764 that Spain established an official settlement there. But despite its long history, things didn't really begin to take shape until after World War II when developers began constructing homes and condos along the coast.
Today Perdido Key is a popular vacation destination with miles of beautiful white sand beaches and crystal clear waters. Visitors can enjoy a variety of activities such as kayaking, paddleboarding or fishing trips out into the Gulf; while those looking for something more laid-back can relax at one of many excellent restaurants scattered throughout town or head over to Big Lagoon State Park for some stargazing under Florida's starry night sky. Whether you're looking to explore its rich history or just kick back and soak up some sun – Perdido key has something special waiting around every corner!
In conclusion, Perdido Key has something for everyone. Whether you're looking for a relaxing vacation on the beautiful beaches or an exciting adventure exploring the wildlife and learning about their rich history, there is something here to suit your needs. With its gorgeous views and delicious food, it's safe to say that Perdido Key is truly a beach paradise. So don't wait any longer – pack your bags and head down to Perdido Key today!